As one of the lucky Finish Mom Ambassadors, I was lucky enough to have Finish Dishwashing ask me to try their new "less harsh chemical" line of dishwashing detergents.  They are Finish® Power & Free™ and Jet-Dry® Power & Free™.  Developed with little ones in mind (less harsh on their pacifiers, sippy cups, bottles – you know, those items that you find under the couch? These products were just itching to be created.
Finish uses hydrogen peroxide action in the Power & Free™ line, and I was more than impressed with the cleaning quality without using some bizarre chemical.  Seven is six years old now, so I am less fussy about detergents, but when he was a baby, I hand washed everything.  Had this been available THEN, you can bet I would have used it!
Honestly, I wasn't sure I would be impressed with the cleaning quality, and I certainly didn't expect it to be better than the original formula.  I should have known better.  If you are a Finish user already, but are looking for something new and improved, with less harsh chemicals to worry about – THIS is it.  They are even winning awards with their Power & Free™ detergents … no small feat!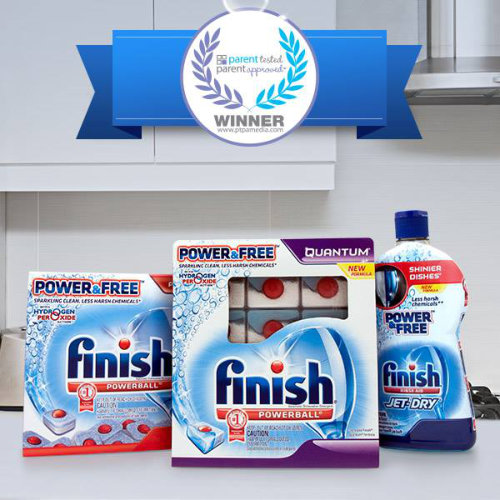 Take for example, the Good Housekeeping Seal of Approval, which is a HIGE accolade.  They've also picked up, the Parent Tested Parent Approved Seal, and the 2014 Product of the Year USA award.  In addition, lots of your favorite brands are recommending Finish® Power & Free™ as well, like NUK-USA.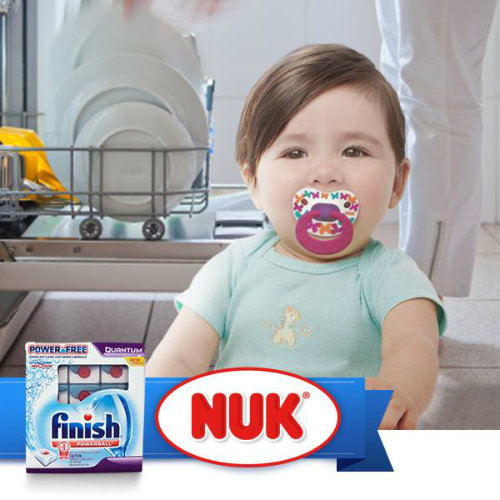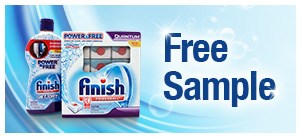 Need to try it yourself?  Finish® is giving away free samples of their Power & Free™ detergent!  Go here to sign up for your FREE sample.  You can also pick up some Finish® and Jet-Dry® coupons here!
Also, you should visit their Facebook page here for updates, coupons, and specials.  For even more, you can find them on YouTube here.