You do like to win things, right?
I like to win things.
But actually, I like to give things away more than win them.  That's pretty lucky for one of you.
Today, I'm giving away a bevy of goodies.  A bevy, I tell you.
An incredible piece of Le Creuset, in the form of a skillet.  Some little pretties from Anthropologie.  And from the uber kind host of this post –  Land O' Lakes – some butter coupons and a coupon to try out their new Saute Express.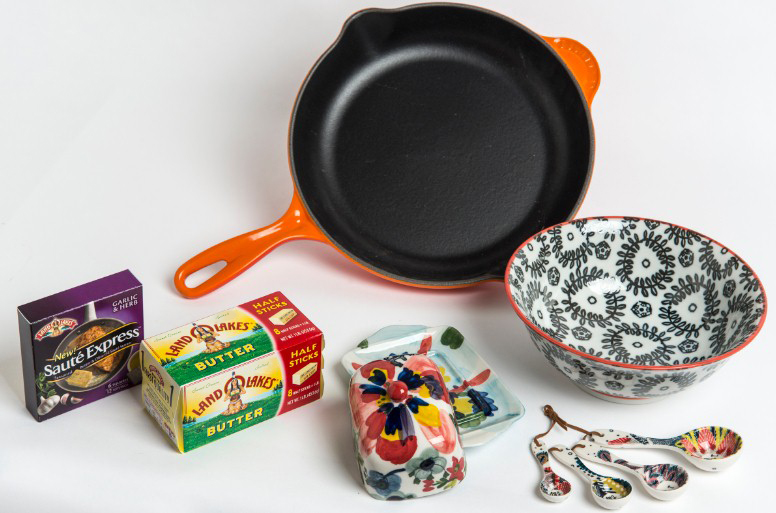 Now, why would  Land O' Lakes give ME something to give to YOU?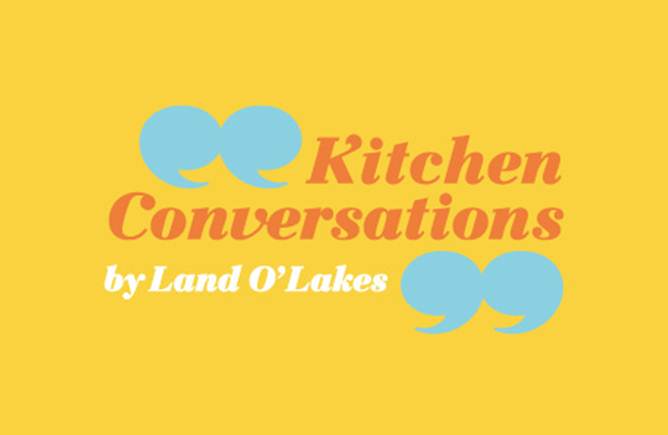 Well, good question.  The answer is that last week I was invited to a webinar hosted by the lovely Ree Drummond.  Yes, The Pioneer Woman…and we talked all about  Land O' Lakes and trends in the food world.  Turns out the trend is… butter.
Ha.
Of course, it's more involved than that, but I, along with the old school Paula Deen would be the first to admit that butter is where everything good begins.  Tell me that's not so.  Sweet or savory, butter is awesome.  It just fits.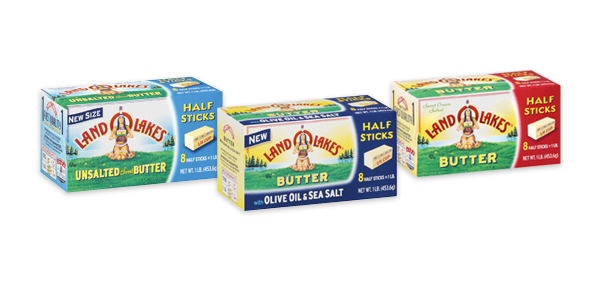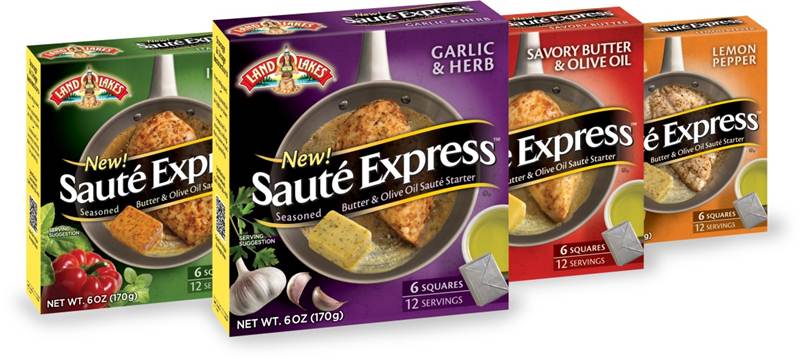 So – let's give this all away.  It's about time, don't you think?
To be entered to win, use the word BEVY in a sentence.
Not kidding.
For an additional chance to win, do any or all of the following, just be sure to leave a SEPARATE COMMENT for each one you do.
That's enough I guess.  4 chances is enough.
Good LUCK!
Giveaway hosted by Land O' Lakes, and is open to US and Canadian residents only.  Giveaway ends March 14 at 11:59pm EST. Winner will be notified via email provided.  I was supplied some goodies to tell you about the sponsor, but all thoughts and opinions are my own.