In case you are new here (if you are, welcome!) you may not know that I am happy to be a Krusteaz Ambassador this year. Krusteaz has an amazing line of mixes, from everything to brownies, gluten free muffins, lemon bars, cookies, and now…flatbreads. You may recall that I posted a recipe for a flatbread style pizza a few weeks ago, and it is so flavorful and easy!
Now that the weather is cooling off, we find ourselves clinging to the grill, just to squeeze a few more minutes of summer. These flatbread mixes are perfect for the grill! As long as you can fire the grill up (we are huge grillers, so for us, year-round!) you should definitely give them a try!
To see the flatbreads being grilled, watch my new friend Jenn of Hostess with the Mostess – another Krusteaz Ambassador, like me – show you how to make Grilled BBQ Chicken Flatbread Pizzas. She's a rockstar!
Krusteaz has plenty of great grilled flatbread recipes on their site, including Jenn's Grilled BBQ Chicken Flatbread Pizza, Grilled Flatbread Pepperoni Pizza, Grilled Whole Wheat Flatbread, and Little Guilt Grilled Flatbread.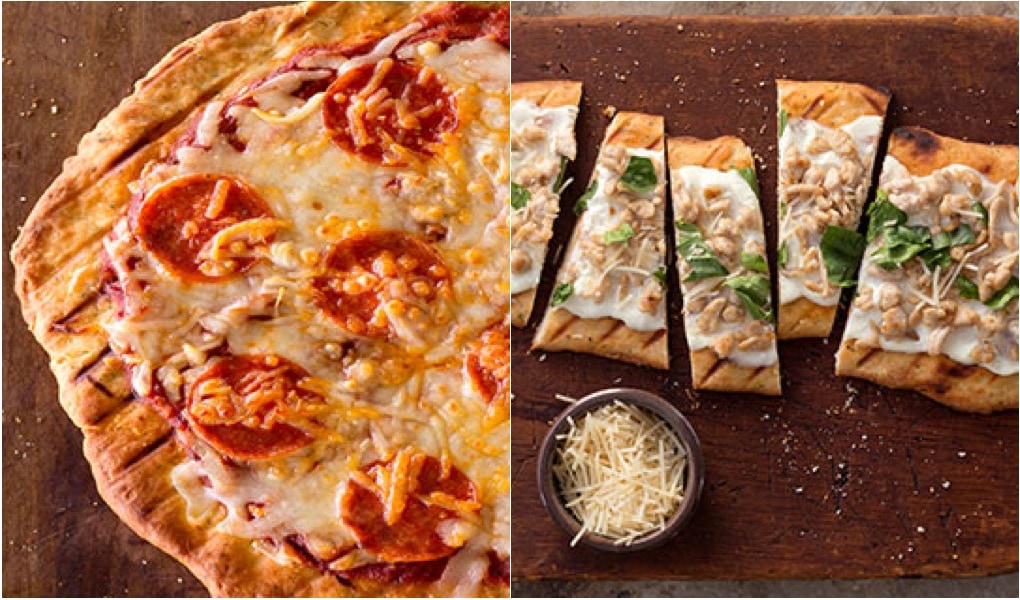 Photos courtesy of Krusteaz
The Giveaway
Here's the big news! From now through November 6, 2014, you can enter for a chance to win some great prizes including a Weber® Grill! Here are the details: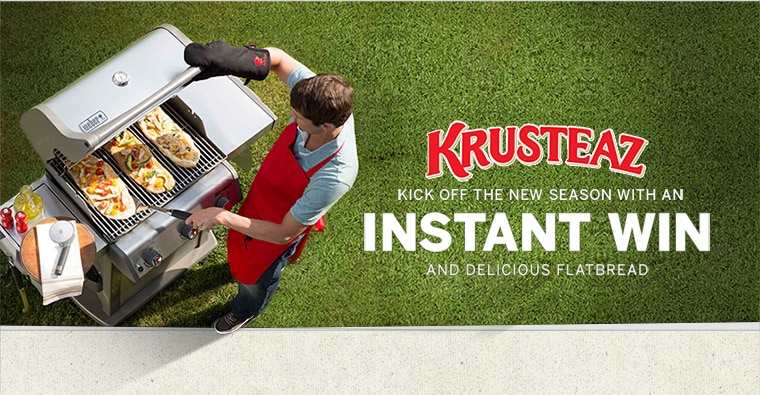 To learn more and enter to win, click here.
And don't forget to follow Krusteaz on Facebook, Twitter, Pinterest, YouTube and Instagram!
Good luck!