Last week I got to have a little bit of fun with friends and family, courtesy of Yasso.  A party, with lots of food and frozen yogurt pops?  And MY crazy family?
Sign me up.
I love the fact that as a blogger I am encouraged to try new and different products.  Usually I will get a sample or two – enough to share with Jon and Seven – but occassionally, I am even luckier!  Trying out and sharing the experience with the people in my life that I can't get enough of is a true bonus.  My family, for example?
Nuts.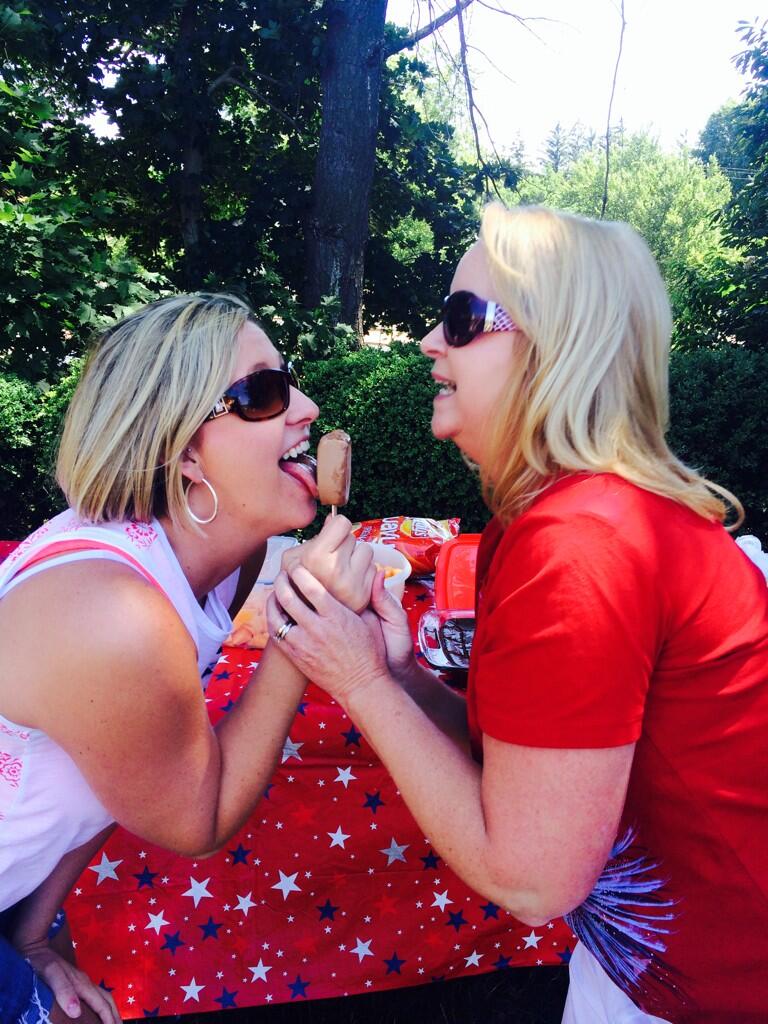 I mean, look at my cousins here.  Is this a normal way to behave, when you are asked to show off how you feel about a dessert on a stick?
Okay, don't answer that.  Maybe your friends are as silly as mine.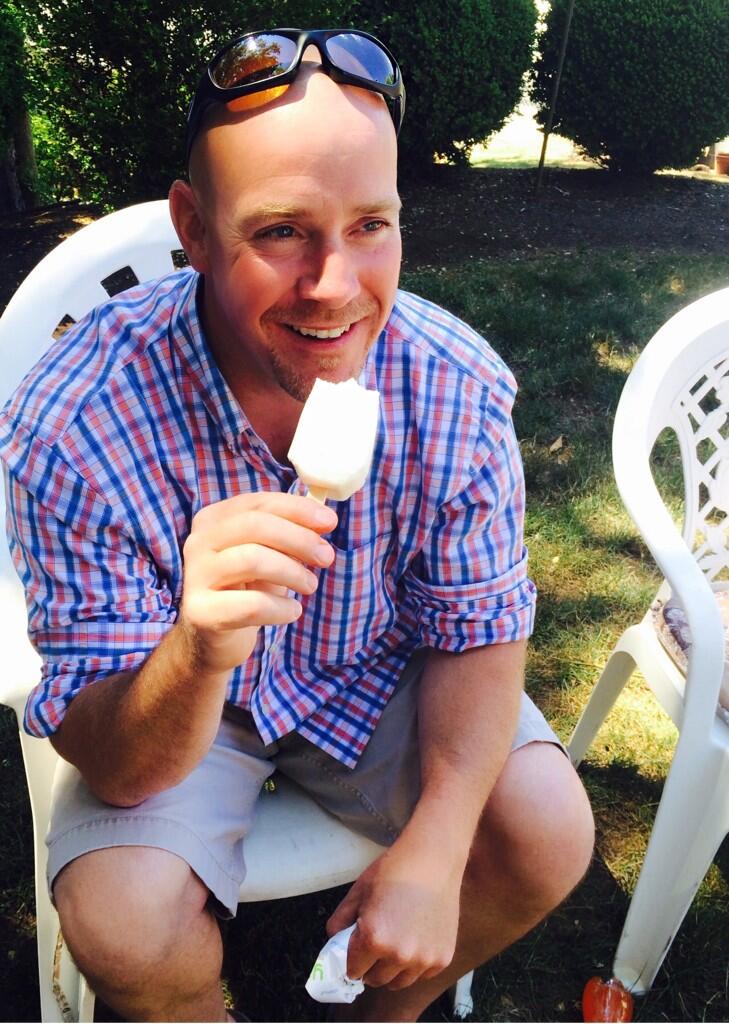 We all shared a few boxes of the new Yasso Greek Frozen Yogurt Bars, in a couple of flavors…Chocolate Fudge and Coconut.  Overall, we all agreed the Coconut was our favorite, though the fudge was really good.  There was just something so summery and smooth about the coconut.  Since the party, I've heard from my sister-in-law that the salted caramel flavor is to die for…and I trust her opinion.  It will definitely be the next flavor I try, though if I can find it, the raspberry sounds so delicious! (And Blueberry! Mint Chocolate? Yum.)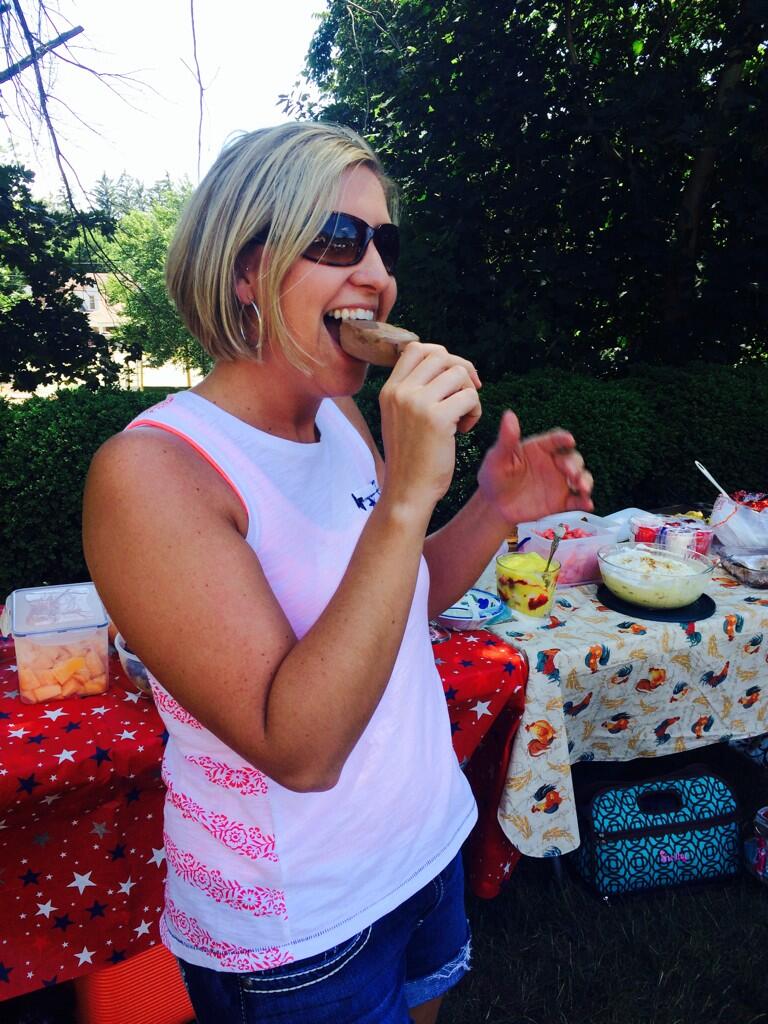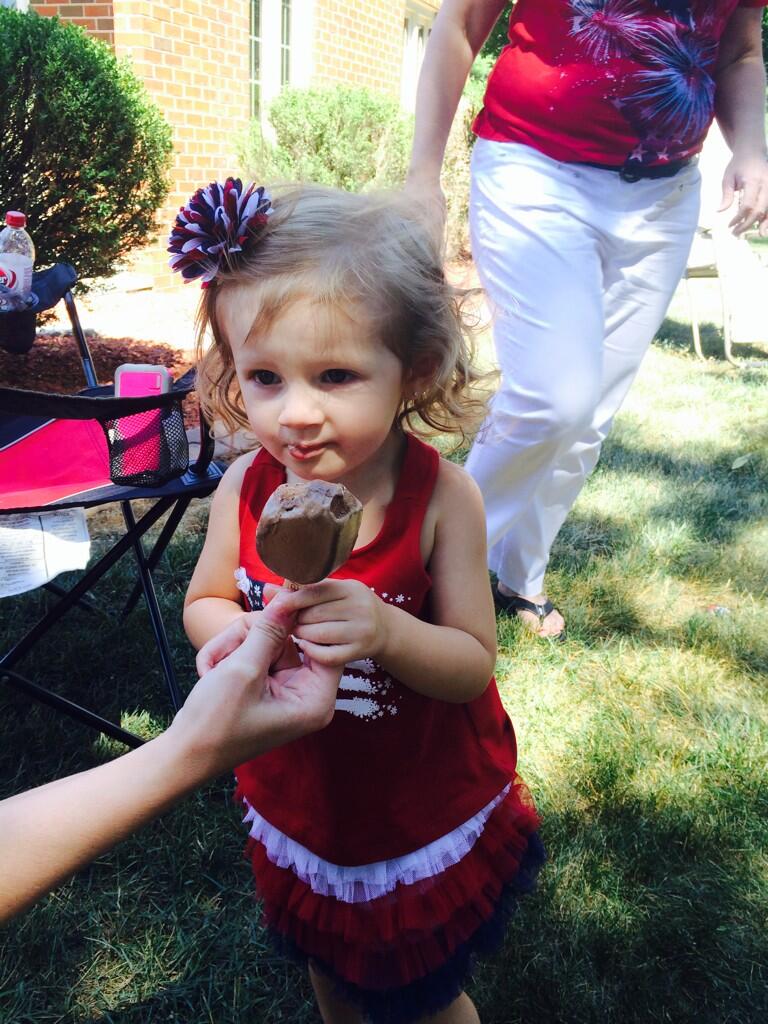 Yasso Giveaway
Have you tried to new Yasso Greek Frozen Yogurt Bars?  If so, what flavors?  Have a favorite?  If you haven't, wouldn't you like to?
Of course you would.
And thanks to my friends at Yasso, I have a sweet little giveaway for you.  How about a Yasso Water Bottle, a T-Shirt, and Sunglasses, as well as 3 coupons for free product?
Yes?
Then leave me a comment!  Just tell me what flavor you'd like to try, or what flavor you'd like to have again.  That's all you need to do!  No fussy tweeting, no need to thumbs up, no need to do anything extra at all.
Winner will be chosen at 11:59pm EST on July 31, 2014.  US Addresses only, please.  Prize is courtesy of and fulfilled by Yasso.  Good luck!
To follow along with Yasso:
Twitter – @eatyasso
Facebook – Facebook.com/YassoFrozenYogurt
Store Locators – Where to Buy
Disclaimer:  As mentioned, I was sponsored by Yasso to host a party with their product and compensated for my time.  All thoughts and opinions are my own.