If you are like me, you are soaking every last bit of summer up that you can…beach days, lake days, pool days.  My garden is overflowing with fresh veggies, our grill has been the main source of cooking.  And you know what?  I like being this lazy.
I mean, lazy is okay, right? 
Must we always be working? Or cleaning? Must I always be standing over the stove, cooking?  Nay, I say. Nyet.
I am going to continue The Lazy.
The Lazy does allow for some sweet treats though – like these apple chips.  Cinnamon and ginger mixed with a little sugar and sprinkled over thinly slice Jazz Apples (read below for more info on these tasty morsels of yum), then placed in the oven and left alone.  For hours.  Like I wish I would be.  Left. Alone.
Welcome to The Lazy.  Jump in fast…there's only about a month left.  And I will see you at the pool. (you bring the apple chips, okay?  We ate ours already!)
Enjoy!
Cinnamon and Ginger Jazz Apple Chips
Ingredients
2 apples (I used Jazz Apples)
1 cup Granulated Sugar
1 cup water
For dusting: 1/2 cup Powdered Sugar
For dusting: 1/2 teaspoon ginger
For dusting: 1 teaspoon cinnamon
Instructions
Preheat oven to 250°F.  Line 2-3 sheet pans with parchment paper and spray them with non-stick spray.
Combine sugar and water in a pot and bring to a boil.  Remove from heat; let cool.
While mixture is cooling, use a sharp knife or mandolin to thinly slice the apples.
When sugar syrup is cool, place apple slices in syrup and allow them soak for a few minutes.
Arrange apple slices on sheet pans so they are close but not touching.  Mix ginger and  cinnamon in with powdered sugar and dust apple slices.
Place in the oven for 1 hour, then turn the oven off and remove the next morning.  The chips will be crispy and ready to eat.
Jazz Apples Giveaway and More
As I mentioned in my recipe, I used Jazz Apples for these chips.  Earlier this summer I joined a group of fun bloggers to experience some incredible New Zealand fruit and share the results with you.  It's been so delicious!  From pears, to Envy Apples, to now Jazz Apples, I have been blown away with the taste and texture of this fruit from down under.  Check it out for yourself!
Visit Jazz Apples Online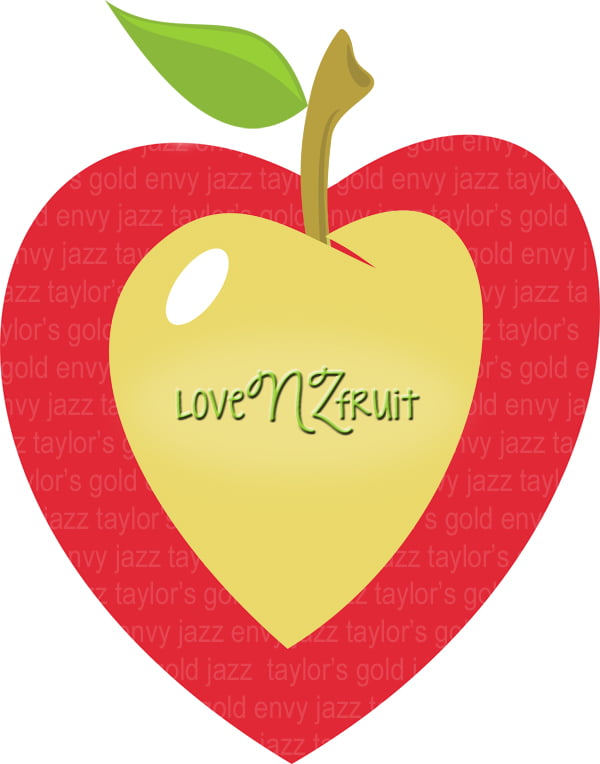 Even better news, perhaps?? You should enter the giveaway sponsored by #loveNZfruit  because YOU could WIN a $150 Visa Gift Card and a large box full of Jazz Apples!!!
Your entry will also give you an entry towards the grand prize of a new Vitamix blender and a $100 Whole Foods gift card!  
During the summer in the U.S., pears and apples abound in New Zealand. When you see New Zealand pears and apples in the stores they're super-fresh and ready to eat. JAZZ apples are touching hearts and taste buds with Crunch to Contribute, a fun and easy way for all of us to help change lives in a meaningful way. Crunch on a JAZZ apple, post a photo, and $1 will be donated to either the American or Canadian Diabetes Association. While the growers of this tangy-sweet, summer-fresh treat are in New Zealand, they wanted their fruit to contribute toward a far-reaching diabetes prevention solution. High in fiber, JAZZ apples add crunch―and zingy flavor!―to virtually any recipe. And next time you munch on JAZZ, show your stuff and post a pic.
Remember that groups of bloggers I told you about?  Well, they all posted great Jazz Apple recipes today as well…click through the links to check out what THEY did!  And follow along all summer on social media using #loveNZfruit
Disclaimer:  As mentioned, I was sponsored by Jazz Apples for my recipe post.  All thoughts and opinions are my own.